Hello and Welcome to messy bed studio!
As I write this in late May, under the pergola my sons and brother built, the foxgloves are in full flower, the lupine buds are about to burst and the morning glory seeds are poking their first leaves out of the moist earth. There are weeds that need pulling, but my excuse is that I'm working on how to tell you about myself and my work.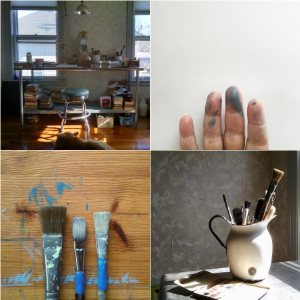 To start, I grew up in a family of talented makers and entrepreneurs. From carpentry to needlework, amazing food to fine art – there was a spirit of creativity in our house that permeated everything. A love of old things was also nurtured as my parents had a vintage shop and were always on the lookout for treasures.
I carried this spirit on to my own home when I had my children. We made handmade paper, planted gardens, sewed Christmas ornaments, collaged and cooked more amazing food. Now they are grown and finding their own creative paths.
This little home on the internet is where I can share with you all the things I'm passionate about. I like to go where inspiration takes me so you will find realistic watercolors alongside illustrated calendars and abstract mixed media canvases paired with block printed notebooks. My wish is that you find a mix of art and design that is always thought provoking and sometimes playful and humorous.
Everything here has been made with my two hands in my studio in upstate NY. From design to the final delivery to the post office, each step is filled with love.
Thanks for stopping by!
Lisa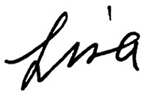 If you're into sales and sneak peeks join the MBS crew
If you can't get enough follow me here:
instagram
If you're a virtual hoarder like me, follow me here:
pinterest